Skip to Content
About Lark Media
In 2018 the evidence was clear, we'd soon be watching and listening to everything on our cell phones. And instead of businesses paying huge companies to create content for them just to use on their own platforms, why not cut out the middle man and become the company that creates the content for these businesses to use on their own platforms. What started as a digital video company turned into digital video and podcasts during the pandemic. Why? Because podcasts could be done virtually with or without a guest. All anyone needed was a mic, a camera, and an internet connection. During the pandemic, our clients had to shift their content strategy and our suggestion was podcasts. And that has successfully turned into a new arm of Lark Media where we help you tell your story and bring your message to thousands of people worldwide.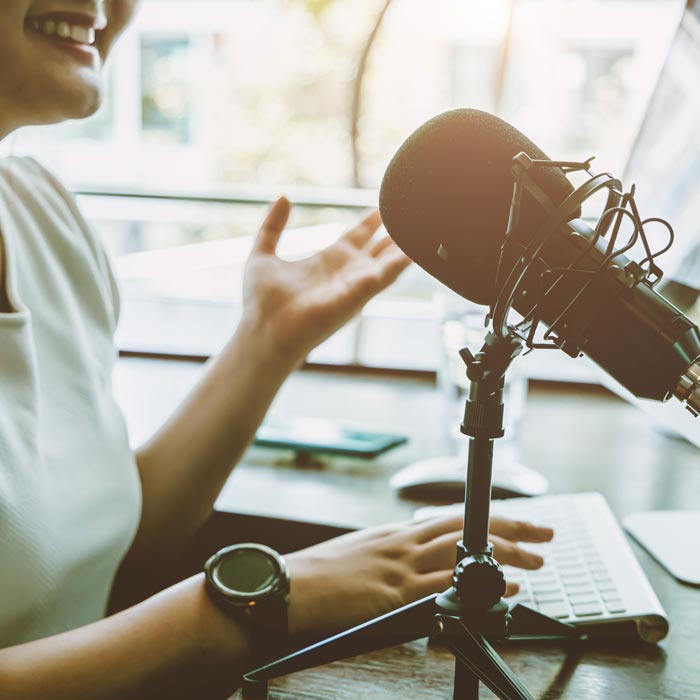 A Creative Team, That Cares
We are a team that loves creating and exploiting content worldwide for our clients that's results-oriented, engaging, and entertaining. But that isn't as easy as it sounds. We are constantly talking with industry leaders and staying on top of all the daily changes happening on podcasts and social media platforms. With these changes, we help solve that problem for our clients by crafting and developing their podcasts and content libraries.
We are constantly working towards building tools, and resources, creating award-winning podcasts and content for our clients. We want to be the company clients come to when they want to use these tools to grow their presence in their space.
Our Values Make Us the Right Choice
The important values built into our DNA are our relentless work ethic and that we're always striving to improve everything that we do. When our clients are happy, were happy, and we won't stop until they get results. We've helped take the Hey Spirit Podcast with Theresa Caputo to number 2 in Spirituality within 14 months. We're the right choice for our prospects because of our speed to market, our attention to detail, and the quality of our work. We strive to keep things as simple as possible for our clients.